LLM Advanced Studies in European and International Business Law
Home ›
LLM ›
LLM Advanced Studies in European and International Business Law
Program Description
The European Union is one of the most influential international organizations in the world. But how does it impact on governance, enterprise, and innovation within a global economy, in the area of business law? And how does EU law interact with that of other international organizations?
What does this master's programme entail?
As the EU passes a growing number of economic regulations, these mandates increasingly interact with global trade regulations and with those of its Member States. Businesses that operate internationally are faced with various layers of jurisdiction that sometimes have an unclear hierarchy. In this programme, you will learn how to decipher the complex hierarchy of European and international business law.
You will learn to:
apply your knowledge of the law, your experience, and your skills in a professional environment
formulate research questions and appropriate strategies for answering these questions and testing hypotheses
apply adequate legal scientific research methods and tools and to present and communicate results and findings, both in an academic as well as in the professional context
Reasons to choose European and International Business Law at Leiden University?
As a student of the advanced master's European and International Business Law, you will benefit from:
1. Excellent reputation: This programme has more than two decades of history and is offered through Leiden Law School's Europa Institute. The teaching is grounded in the Law School's distinguished research programme 'The progression of EU law: accommodating change and upholding values.'
2. Expert instructors: Courses are taught by expert staff with an international reputation as well as by guest lecturers who hold senior positions with law firms, international courts or business organizations.
3. Moot court skills: You will have the possibility of participating in the European Law Moot Court (ELMC), the most renowned competition in the field of EU law. If you advance to the oral round of the ELMC competition, you will receive training in research, analysis, legal writing and pleading in a simulation of an EU law case. If interested, you may have the opportunity to present at the ELSA Moot Court, which relates to the field of WTO law.
Is European and International Business Law the right programme for you?
Are you interested in learning how to navigate conflicts between international trade law and European laws as they reflect on global businesses? This programme will provide you with all the tools to strengthen your keen commercial and business sense.
You should have a law degree or a sufficient background in law to qualify for admission.
You can either complete this programme in one year as a full-time student or in two years as a part-time student.
Admission and application
Do you want to apply for this master's programme at Leiden University? Find out how to apply for your programme by following the step-by-step guide in the application and admission section:
https://www.universiteitleiden.nl/en/education/study-programmes/master/european-and-international-business-law/admission-and-application
Last updated Oct 2019
About the School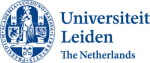 Are you curious, critical and involved in the world around you? At Leiden University, the oldest university in the Netherlands, you can make a valuable contribution to tackling the various national an ... Read More
Are you curious, critical and involved in the world around you? At Leiden University, the oldest university in the Netherlands, you can make a valuable contribution to tackling the various national and international challenges facing modern society. Together with academics and fellow students from all over the world, you will actively address these challenges. We keep an open mind, do not shy away from difficult discussions and allow one another the space to disagree. We expect the same active, open-minded and critical attitude from you. We challenge you to look beyond your own boundaries. Leiden University welcomes anyone who wants to achieve their full potential. Our modest community size in the historical cities of Leiden and The Hague creates a highly personal and committed atmosphere. Together, we map out a learning path that suits you and your ambitions. You will also be encouraged to conduct research in cooperation with eminent and enthusiastic scholars. The knowledge and skills you develop here will benefit you for the rest of your life, regardless of the career path you choose!
Read less
Leiden ,
Leiden ,
Leiden ,
Leiden ,
Leiden ,
Leiden ,
The Hague ,
The Hague ,
The Hague ,
The Hague
+ 9 More
Less