Legal Practice Course (LPC) - Full-time
U Law Hong Kong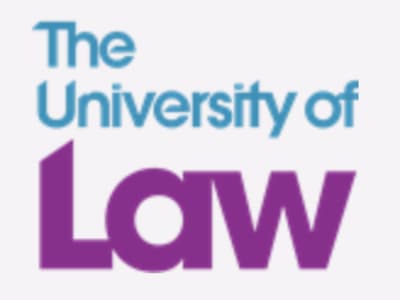 Key Information
---
Campus location
Hong Kong, Hong Kong
Application deadline
Request info
Earliest start date
Jan 2024
Introduction
This is the qualification that must be completed in order to train as a solicitor and is aimed at students with a law degree or non-law graduates who have completed the GDL and who want to qualify as a solicitor. Students who successfully complete the program are awarded a postgraduate diploma.
It is vocationally focused and equips students with the key legal knowledge and skills required to work successfully in legal practice as trainee solicitors.
The LPC is being replaced by the SQE. To see if you are eligible to take the LPC route to practice, check the University of Law website.
Course Requirements
To be eligible to take up your place on our LPC, you must comply with the requirements for commencing a Legal Practice Course (LPC) set out by the Solicitors Regulation Authority (SRA) – see below. Failure to comply with these eligibility requirements means that the University will have no option but to cancel your place on the course.
If you are a non-EEA student you will also require a visa covering the full duration of your course – see Visa requirements below.
University of Law LPC selection criteria
Academic profile and achievement, generally a minimum of an actual or predicted second-class honors law degree or GDL/CPE/MA Law*
A sufficient command of the English language to successfully complete the course - see English language requirements below
Any special circumstances revealed in your application
Academic or other references
*This requirement is met by either: A) The award of a Qualifying Law Degree. Your law degree must meet certain academic standards in order to qualify. This must include having adequately passed assessments in the seven Foundations of Legal Knowledge – Public Law, Obligations I (Contract), Obligations II (Tort), Criminal Law, Land Law, Equity and Trusts, and Law of the European Union. Further guidance on what is a Qualifying Law Degree; or B) Passing a Common Professional Examination (CPE)/Graduate Diploma in Law (GDL)/MA Law and being awarded a Graduate Diploma in Law, MA Law, or similar such as CILEX.
The University of Law fully complies with equal opportunities legislation and actively encourages diversity within the legal profession. Our admissions process acts fairly and aims to enable students to make the best use of their talents. You are encouraged to tell us about any special requirements at the earliest opportunity.
This will allow us to discuss how we may go about meeting your requirements.
You must fulfill all eligibility requirements by the start of the course – failure to do so may result in you being prevented from joining the course. If you think that this may be a problem (for example, if you have late assessment results), please contact Admissions as soon as possible at 0800 289997 (UK), +44 (0)1483 216000 (international).
Future trainee Solicitors
The SRA has recently consulted on a number of proposed changes to its regulations, including removing the requirement for students to apply for student enrolment and approval of their academic stage of training prior to commencing the LPC.
If you have been offered a training contract, you need to make sure the Solicitors Regulation Authority (SRA) has checked your "character and suitability" to be a solicitor.
This may take at least six months to complete if you have:
Committed certain criminal offenses
Been found guilty of an academic offense
Had serious financial issues (such as bankruptcy, Individual Voluntary Arrangements, or County Court Judgments)
Been subject to adverse regulatory findings
Demonstrated any other behavior that we would not expect of a solicitor (for example behavior that was dishonest, violent, or discriminatory)
Please take a look at the SRA Suitability Test 2011 for more information and fill in the eligibility application if you need to tell them about any issues.
If you have nothing to tell the SRA, you can inform them of this when you and your employer let them know your training is due to start.
Should the SRA's decision not be confirmed prior to the LPC start date, you can continue with the course but do so at your own financial risk. If you have any concerns about a character and suitability issue, please contact the SRA on 0370 6062555
Accreditation of prior learning
If you have previously studied a BVC or BPTC, you may be exempt from certain elements of the LPC. For more information, please visit the SRA website and contact our Admissions team on 0800 289997 (UK), +44 (0)1483 216000 (international)
English language requirements
If you have completed a degree outside the UK and you do not come from a 'majority English-speaking country', please provide a certified copy of one of the approved English Language Tests.
For more information please visit a website.
Overseas graduates, in addition to the above, we also require an English language qualification at a level equivalent to IELTS 6.5 or above, with a minimum of 6.0 in each component.